Does the word 'marketing' summon ideas of traditional printing, public billboards and digital marketing? You are not wrong, but you have missed a lesser-known strategy, sitting right under your nose. Scent marketing. We break down the importance of utilising scent in your marketing strategy and brand experience, as well as how you can start using the power of scent today for your shop or business.
Making sense of scent marketing
Not only triggering a physiological reaction, but scented branding also creates an emotive response deeply linked to something much deeper in human behaviour. We call this the power of scent, an underused tool in communicating with consumers. By constructing a desirable environment through scented solutions, your brand can conjure up a unique identity to set it apart.
One method includes aligning your branded space with memory. Think cinnamon, cloves and vanilla triggering a festive feeling for holiday shoppers. Or cue attraction to a space using citrus and musk, often used in famous masculine cologne scented boutiques. You can even soothe customers, compelling them to want to linger. Altogether, you have the ability to encourage consumers' mood and engagement with your brand, increasing their chances of spending dramatically.

Look at examples of how scent marketing influences customers of popular brands using a successful scent strategy for well-known brands to get inspired.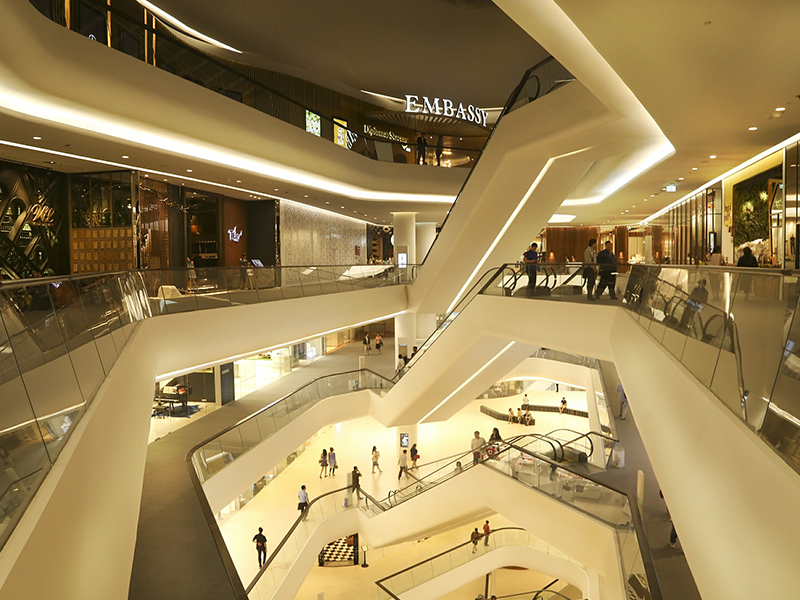 Creating an immersive brand experience
To start applying scent marketing to your brand, we tackle key elements to consider — where to place your scent, what scents to use and how to implement your scent solution.
Where
Entrances and exits
For a welcoming experience, scent is optimal where visitors are first encountering your branded space. This includes entrances like doorways and foyers and exit points as well as pay points and even changing facilities to mark the experience. Successful solutions can be anything from scented tags as giveaways or smaller sale products such as candles, room sprays or reed diffusers which can extend your brand into homes.
Display space or shelves
Another option — scent multiple areas throughout a space. Think departments, displays and even shelved areas.
Gentle scent ambience
To give your space a full scented experience, you can have a fragrance strategically placed to cover a whole store or installation.
To achieve each of these unique experiences, our team of scent specialists analyze your needs. We place cold air micro-mist diffusers for either a steady stream or a programmable timed release of fragrance wherever required.
What
Select a scent
Next comes the exciting part — selecting your scent. We have a wide collection of fragrances covering palates like food scents, cool and fresh, fruity and floral, as well as exotic. We help you pair a scent to your brand or unique space, or combine a combination of scents. For example, you could have a floral fragrance by one set of products and a clean linen scent near a bedding department.
Create your scent
If your brand is ready to enter the world of exclusivity, we offer bespoke scenting. Our team works with you to determine the environment requiring scent, the desired ambience, target audience and the overall goal of scenting.
How
Intensity
The key is in the balance. Depending on the scent, you could choose to have a stronger or lighter intensity. We consider your scent, your audience and the overall impact you want for your brand.
Timing
Lastly, you can programme particular times for your scent's release. Perhaps you want to have peak hour activation for a cost-effective approach. Or, we can create an innovative immersive experience by combining your scent with a visual screen display and ambient sound. The possibilities are as varied as your needs — speak to a specialist to design your scented experience.
Set the scene with scent
Ready to create a bespoke scent marketing experience? Contact our experiential marketing specialists at S.O.H Group to begin your branded multisensory journey.